Let's Get Down to Business
Done-For-You Websites and Digital Marketing
Know the Right Tools to Use
Frustrated trying to figure out which technology works with your email, website or landing page? How often do you find yourself saying, "I wish I knew how to automate email or social media or connect this to that?" And, "Where did the time go?"
Focus and Time Management
Focus on the more important parts of your business. Meet with your clients, travel and do more. Specialists who are skilled with online business and technology can automate and manage your website, email and other digital marketing efforts.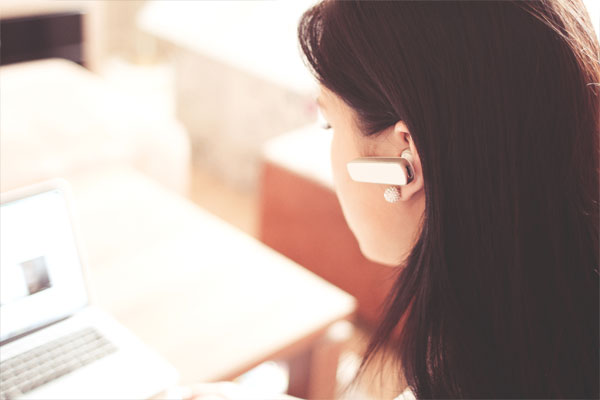 Help When You Need It the Most
The truth is doing everything yourself can at times be overwhelming.  It's why many business owners outsource certain parts of their online business tasks so they can get more things done. It's like having a twin of you.  Visit services page here.
"Working collaboratively with you that feels more like a partnership"
I CREATE A ONE-STOP DIGITAL SHOP FOR ALL YOUR ONLINE PRESENCE EVERYHWERE!
Why Work With Me?
I provide all-in-one solutions to clients with a myriad of web-based applications, email marketing, newsletters, website, social media, webinars and more. Partnering with me, you'll get the most efficient, effective strategy that can save you frustration in figuring it out and automating everything yourself.
Combined with knowledge, real-world experience and hands-on know how, I've helped people just like you design their online marketing strategies.  My background working in sales, market research, IT, education and engineering industries, provided me world-class experience, think strategically, and solutions to solve unique problems.
As a strategist, I devise marketing funnels to help launch your products or services that also includes SEO, keywords, Google Analytics so we can generate leads.
When you work with me, I treat your business as if it were my own.  My sleeves get rolled up, just like yours, I get laser-focused with you and work tirelessly until our project is complete.
Easy 2-Step Process to Get Started 
Step 1
Fill out the questionnaire below (less than 10 questions) or schedule a time to talk by phone.  Then we'll discuss your business, any struggles and type of support you're looking for.  Don't worry if you're not sure what you need, I'll help you figure that out too.
Step 2  
You will receive a proposal with details and deliverables. We will go over these items together and if you're ready to start, I'll send an agreement.  The agreement is for both of our protection, so we are on the "same page" and avoid any misunderstandings of the tasks or services that are needed.
That's it!  It's a simple process designed for you to easily understand. Visit Services Page here.
U.S. Based
Located in Illinois, USA and in CST zone.
KIND WORDS FROM AWESOME FOLKS
Testimonials
Lourdes is incredibly professional with clients on the phone or email and delivers amazing customer service.  Her vast knowledge of technical tools to help streamline online systems for my clients along with her flexibility and eagerness to learn new programs is important in the growth and continuity of my business.  She's professional, articulate, creative, bright and responsible. Her talent to naturally adjust to client's  needs is amazing and I have come to rely on Lourdes to help with many tasks that my business and my client needs. -- Peggy Murrah, Owner, PMA Web Services, LLC.
I've consulted with Lourdes with respect to marketing and advertising. Lourdes' expertise, professional attitude and service was an unparalleled level of support. She's patient in her communications, explained the functionality of her strategy that's understandable, comprehensive for optimal applicability for practical usage. In short, I can't say enough about my enthusiasm and trust for all the work she has provided over the years of our collaborative ventures.  -- Don Barry Counseling Services, Inc.
I have worked with Lourdes for many years and can validate her immeasurable qualities. She always cared about her work and displayed a professional attitude with customers and team members. She's honest, smart woman, fast thinker, problem-solver and super organized.  She's an asset in any organization.  -- Flor. S. Retired Sales & Health Professional
On behalf of MIVNET, I want you to know how much we appreciate the way you have managed our social media and marketing so far this year. I can't remember a time when MIVNET has witnessed so much increased web traffic in such a short period of time. Several MIVNET website subscribers have commented on increased exposure. Thank you for your excellent service.   --  Mark L. Designing Architect and Founding Member, MIVNET
I was very lucky to e-meet Lourdes who was coordinating and scheduling the Resource Recess webinars in the Education Department for a non-profit organization. Lourdes followed up very efficiently, answering all my questions. Lourdes even went a step further to schedule a Go2Meeting test ahead of the webinar, to ensure our audio set up.  Lourdes has been very transparent, reliable, and honest, with a wealth of knowledge and experience, a real pleasure to work with.  -- Zeina B. CEO at VEfficient